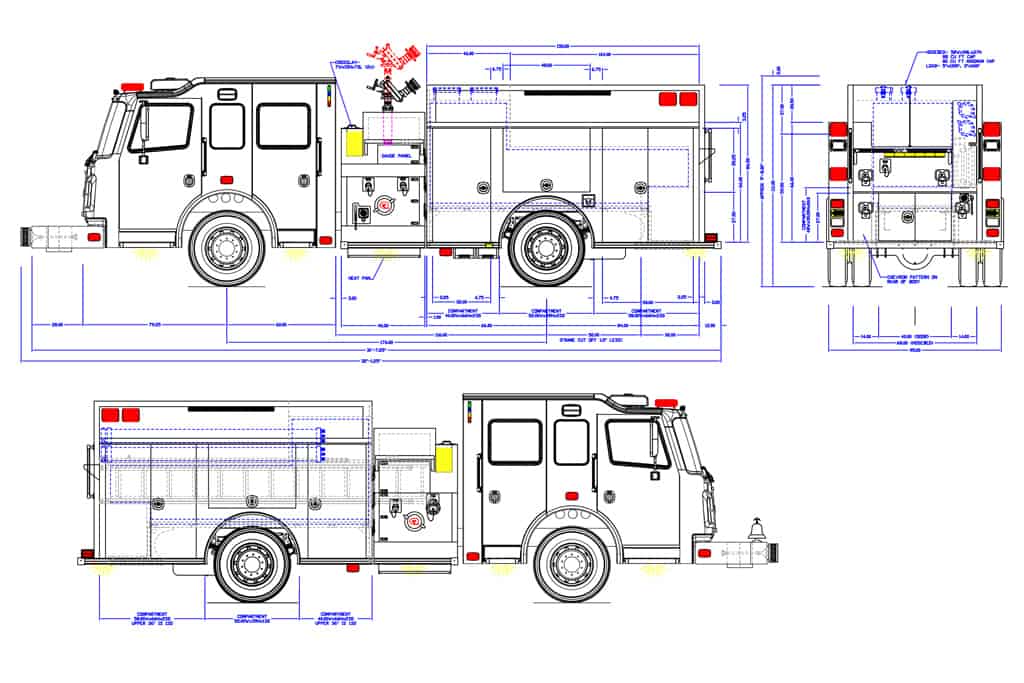 The Ashkum Fire Protection District in Ashkum, Illinois took delivery of this Rosenbauer midship pumper on a Warrior chassis. Ashkum, IL is located about an hour and 15 minutes south of Chicagoland. This is the FIRST Rosenbauer for the all volunteer department! THANK YOU Chief Jeff Glenn and the Ashkum Fire Protection District for choosing Sentinel Emergency Solutions and Rosenbauer to build your next fire apparatus!

  Warrior Chassis 60″ Cab with 8″ Raised Roof

  FX 3/16″ Aluminum Body
Engine: Cummins ISL L9 Engine with 380 Horsepower
Transmission: Allison EVS 3000
Pump: Hale QMAX 1500 GPM Pump
Tank: 750 Gallons of Water
Foam System: Foam Pro
Foam Cell: Class A Foam Cell (20 gallons) & Class B Foam Cell (20 Gallons)
Emergency Lighting: Whelen
Hot-Dip Galvanized Frame Rails

Akron High Riser Deck Gun
Apparatus Specialist: Bill Schreiber (Northern Illinois)
CLICK HERE TO LEARN MORE ABOUT


MID MOUNT PUMPERS!!!