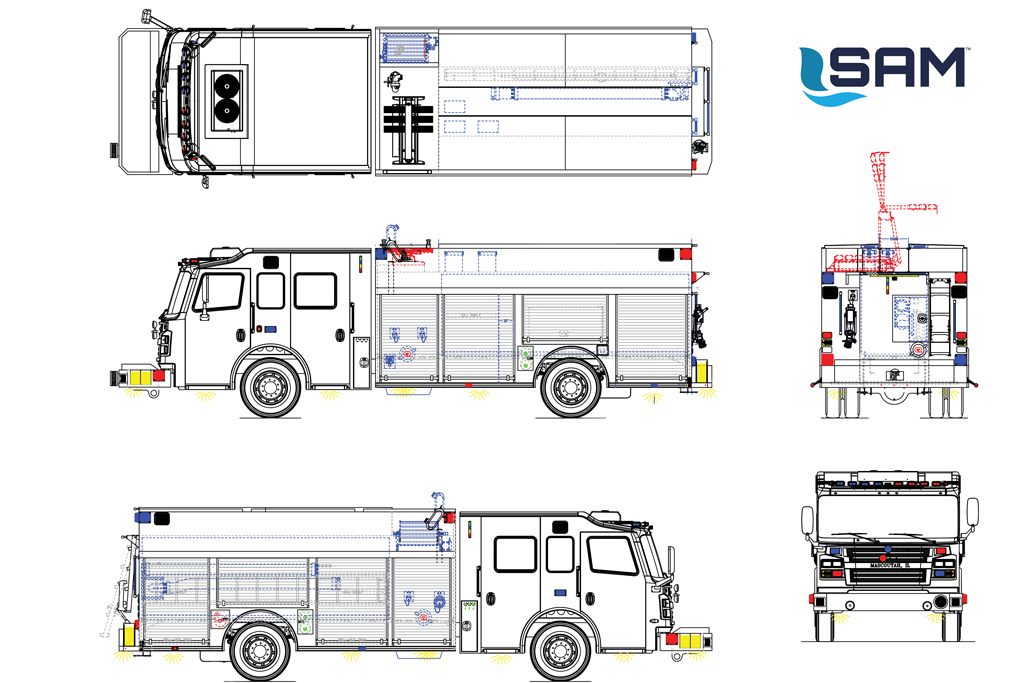 CHECK OUT THE FULL WALK AROUND ON OUR YOUTUBE CHANNEL!
The Mascoutah Fire Department in Mascoutah, Illinois recently took delivery of this


pumper! Mascoutah, Illinois is located just across the Mississippi River about 45 minutes east of downtown St. Louis. The all volunteer department covers approximately 150 square miles that include the City of Mascoutah and Mascoutah Rural averaging about 200 calls per year. This pumper will be their FIRST


! THANK YOU Chief Joe Zinck and the Firefighters of Mascoutah FD for choosing SENTINEL EMERGENCY SOLUTIONS and


! Congrats on Pumper 3511! 
Features include:

Commander Chassis 70″ Cab with 11″ Raised Roof

FX 3/16″ Aluminum Body

EZ Climb Access Ladder
Engine: Cummins ISL 9 Engine with 500 Horsepower
Transmission: Allison 3000 EVS
Emergency Lighting: Power Arc
Pump: Hale QMAX 1500 GPM Pump
Tank: Pro Poly 1000 Gallons
Foam System: Foam Pro 1600
Foam Cell: 30 Gallons Class A
IDEX SAM System

Command Light Knight Light 2

Akron Electric Valves

Bumper Preconnects

TFT Monsoon Monitor

Hot-Dip Galvanized Frame Rails
Apparatus Specialist: Steve Williams (Central & Southern Illinois)