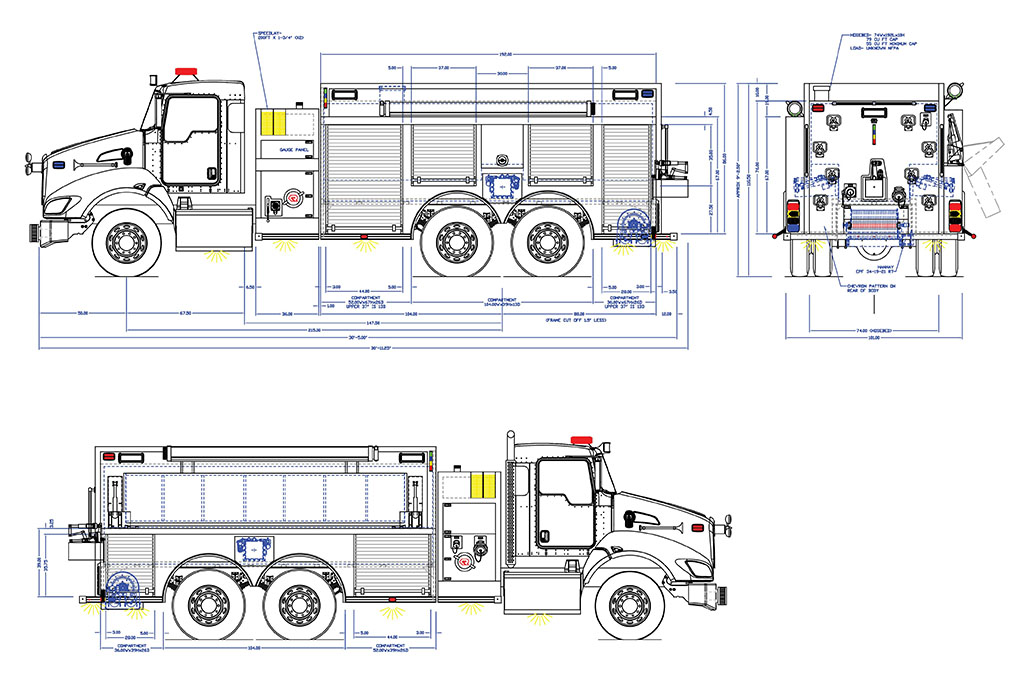 The Oran Fire Protection District in Oran, Missouri took delivery of this


2500 Gallon Tanker back in March. Oran FPD is located about 130 miles south of St. Louis. This all volunteer department serves a population of approximately 1300 people over a 28.2 square mile district. Thank you Chief Jim Watkins and Oran FPD for the purchase of your THIRD


!

FX 3/16″ Aluminum Body
Engine: PACCAR PX-9 Engine with 450 HP
Transmission: Allison 3000 EVS
Pump: Waterous CXK 1250 GPM
Tank: 2500 Gallons
Emergency Lighting: Whelen
LED Roto Ray
Kenworth T440 Chassis
Power Folding Drop Tank
Full Height Compartments on Driver's Side
Electric Extend/ Retract & Open/ Close Dump Chutes
Apparatus Specialist: Brian Franz (Missouri)
CLICK HERE TO LEARN MORE ABOUT


TANKERS!!!