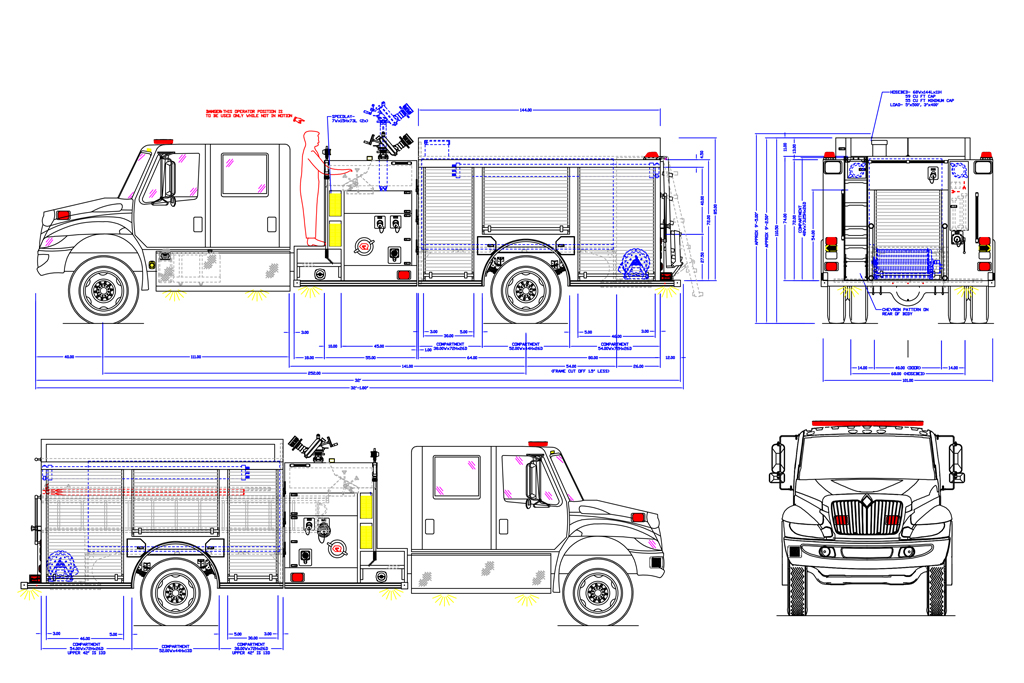 The Bridgeport Fire Protection District in Bridgeport, Illinois took delivery of this


commercial pumper. Bridgeport FPD is located about 2 hours and 40 minutes east of St. Louis. This pumper will be the all volunteer department's FIRST


! THANK YOU Chief Rick Leighty and the Bridgeport Fire Protection District for your business! We look forward to 1758 serving your community for many years to come!
Features include:

EZ Climb Access Ladder

FX 1/8″ Aluminum Body
Chassis: International Navistar (4 Door)
Engine: Cummins ISL 9 Engine with 350 Horsepower
Transmission: Allison 3000 EVS
Emergency Lighting: Federal Signal
Pump: Waterous S100 1500 GPM Pump
Tank: UPF 1000 Gallons
Rear Compartment Booster Reel

TFT Crossfire Monitor
Apparatus Specialist: Steve Williams (Central and Southern Illinois)
CLICK HERE TO LEARN MORE ABOUT


COMMERCIAL PUMPERS!