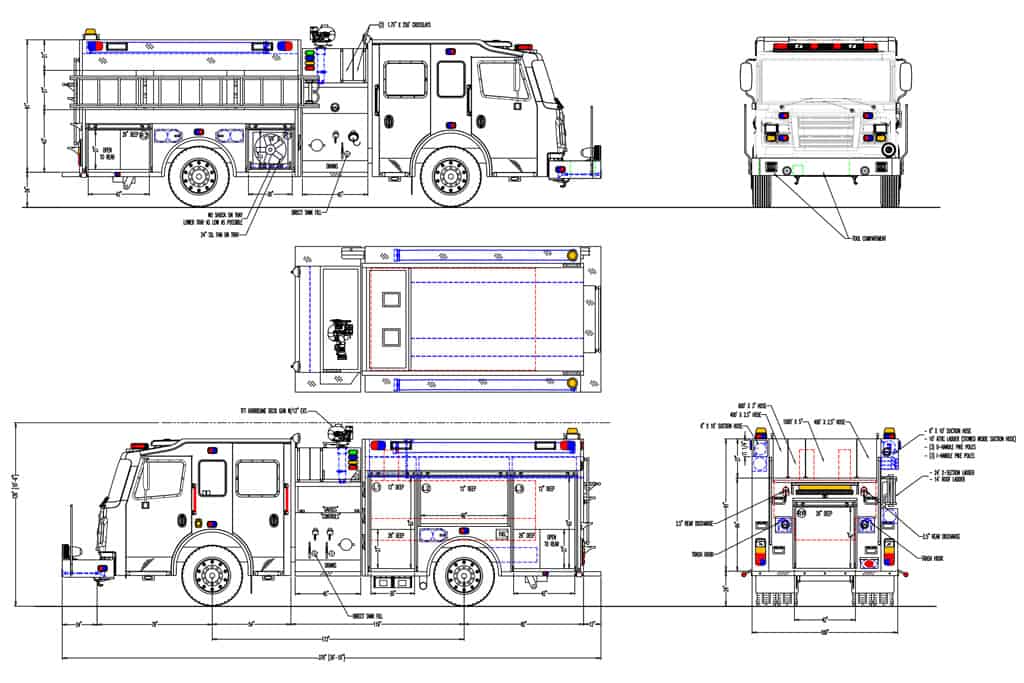 The Centralia Fire Protection District in Centralia, Illinois recently took delivery of a


mid mount pumper.  Centralia FPD is located in Illinois about an hour and 15 minutes from downtown St. Louis. The 27 volunteer/ paid on call members also serve the Village of Central City, City of Wamac, and Walnut Hill in addition to their district.  This is Centralia FPD's FIRST


!   THANK YOU Chief Greg Earle and the Centralia Fire Protection District for choosing Sentinel Emergency Solutions and


  to build your next fire apparatus! Congratulations on 9837!

EXT Aluminum Body with Lifetime Transferable Warranty

Warrior Chassis with 54″ Cab and 8″ Raised Roof
Engine: Cummins ISL L9 Engine with 380 HP
Transmission: Allison 3000 EVS
Pump: Hale DSD 1500 GPM Pump
Tank: 1000 Gallons
Emergency Lighting: Whelen
Other Features:
Cab EMS Compartment

Line X Interior Finish

Task Force Tips (TFT) Hurricane Monitor with RC

Enclosed Hard Suction Body Over Ladder Storage Area
Apparatus Specialist: Steve Williams (Central & Southern Illinois)
Equipment Sales Specialist: Kevin Day (Eastern & Southern Illinois)
CLICK HERE TO LEARN MORE ABOUT


MID MOUNT PUMPERS!!!