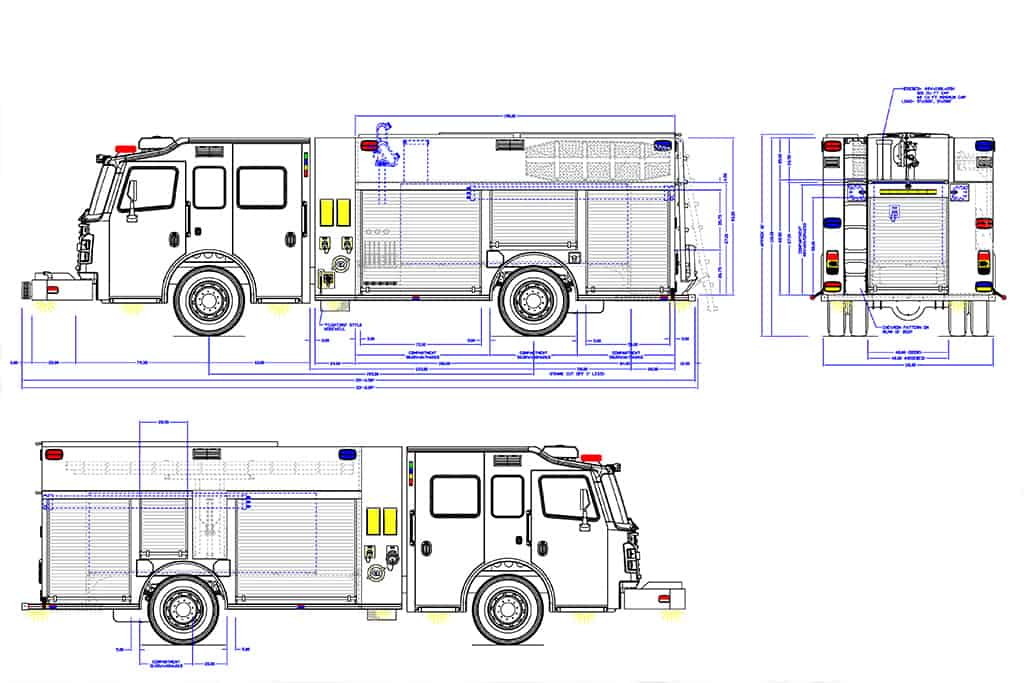 The NBC Fire Protection District in Benton, Missouri recently ordered a Rosenbauer custom MP3™ (mid mount) pumper.  The New Hamburg-Benton-Commerce (NBC) FPD is located in Scott County (southeastern) Missouri about 2 hours from the Gateway Arch. The all-volunteer department covers 95 square miles of rural and agricultural areas. They serve approximately 6400 citizens and run an average of 300-400 calls a year. This will be NBC FPD FIRST Rosenbauer! THANK YOU Chief Shawna Schmitt and NBC Fire Protection District for choosing Sentinel Emergency Solutions and Rosenbauer to build your next fire apparatus!

  Commander Chassis with 60″ Cab and 11″ Raised Roof

  Lo Pro Hydraulic Ground Ladder Rack

  Sealed Lever Bank Pump Controls

  FX 3/16″ Aluminum Body

  EZ Climb Access Ladder
Engine: Cummins ISL L9 Engine with 380 Horsepower
Transmission: Allison 3000 EVS
Pump: Waterous CXVC20 1500 GPM Pump
Tank: 1000 Gallons
Emergency Lighting: Whelen
Other Features:
Hendrickson Steertek Suspension
Apparatus Specialist: Brian Franz (Missouri Apparatus Specialist)
Equipment Sales Specialist: Ryan Steck (Southeastern Missouri)
What is a Rosenbauer Custom MP3™ Pumper? FIND OUT HERE!