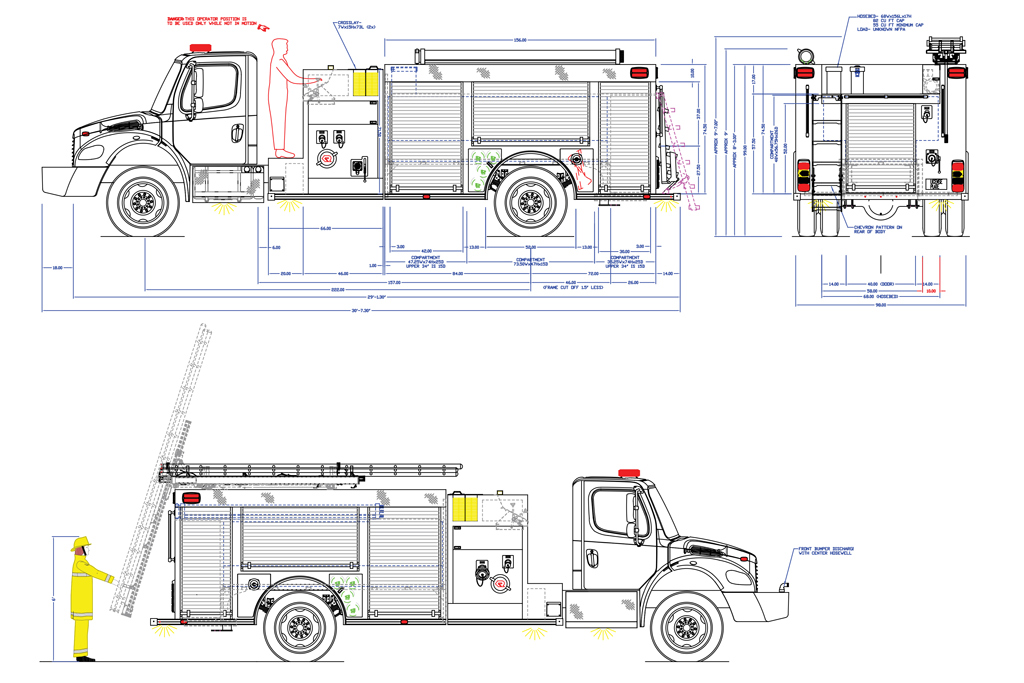 The Elgin Community College in Elgin, Illinois recently took delivery of this Rosenbauer commercial pumper. Elgin Community College is located about 45 minutes west of Chicago. This is their FIRST Rosenbauer! Thank you John Fahy and the Elgin Community College for your business!

Ladder Lowering System (LLS)

  EZ Climb Access Ladder

  FX Aluminum Body
Chassis: Freightliner M2 106 Chassis with Two Door Cab
Engine: Cummins ISL L9 Engine with 350 Horsepower
Transmission: Allison EVS 3000 Transmission
Pump: Waterous CXVX20 1500 GPM Pump
Tank: 1000 Gallons of Water
Emergency Lighting: Whelen
Apparatus Specialist: Bill Schreiber (Northern Illinois)
CLICK HERE TO LEARN MORE ABOUT


COMMERCIAL PUMPERS!