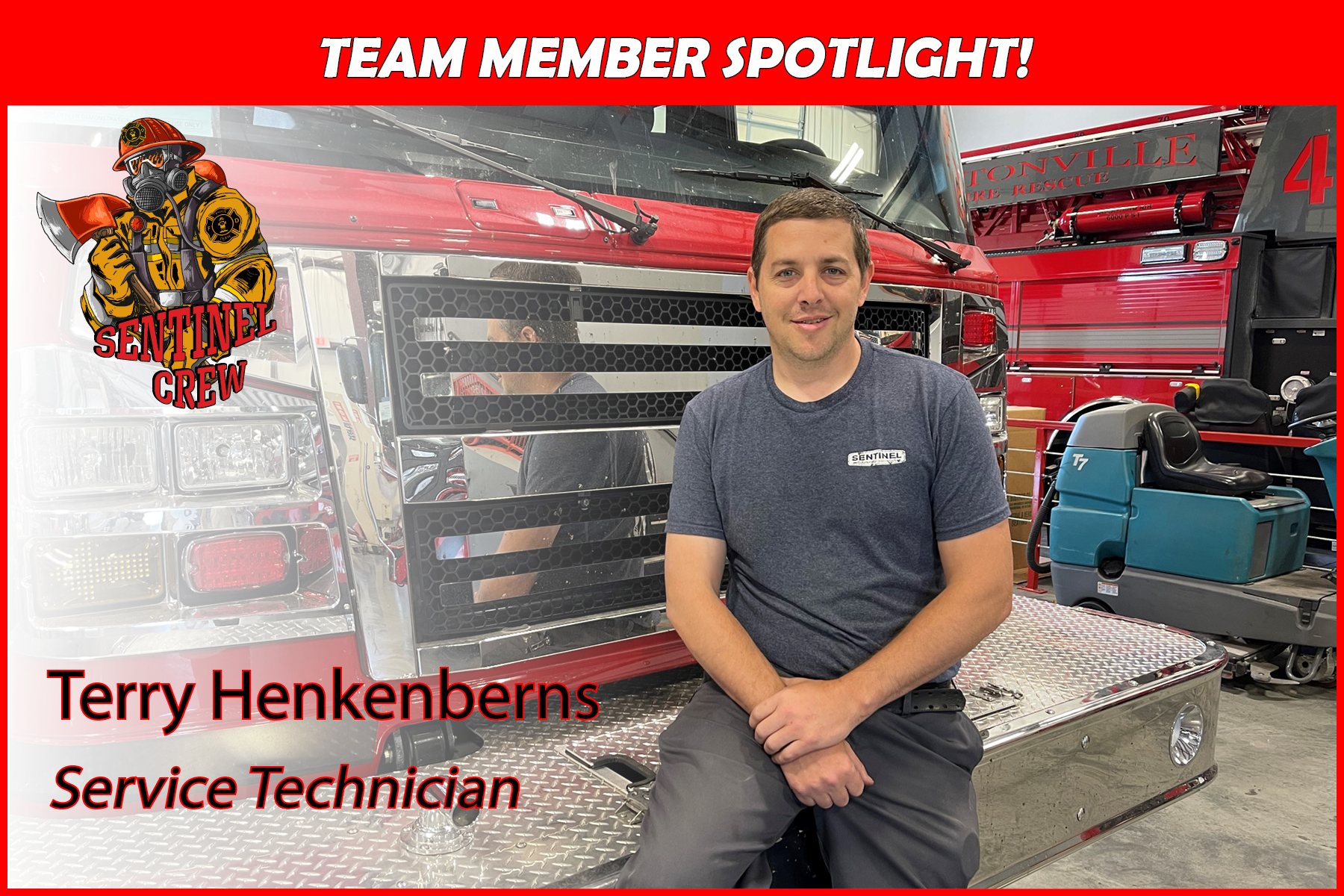 TEAM MEMBER SPOTLIGHT

TERRY HENKENBERNS! 
Terry has been with Sentinel for a few months and previously worked for the City of STL shop. His favorite co-worker is Kenny Dunn. He likes working at Sentinel because of the comradery and his co-workers! His hobbies include hunting, fishing, grilling and modifying cars. When he was a kid he wanted to be a Firefighter. His first job was working at a pizza place. His pet peeve is stupid people. If he could live anywhere in the world, it would be Alaska
or Florida! His favorite show is Yellowstone and his favorite movie is Twister. Terry's favorite restaurant is Dino Meat in South Korea. His favorite motto is "it is what it is". We are happy to have you on the team, Terry!