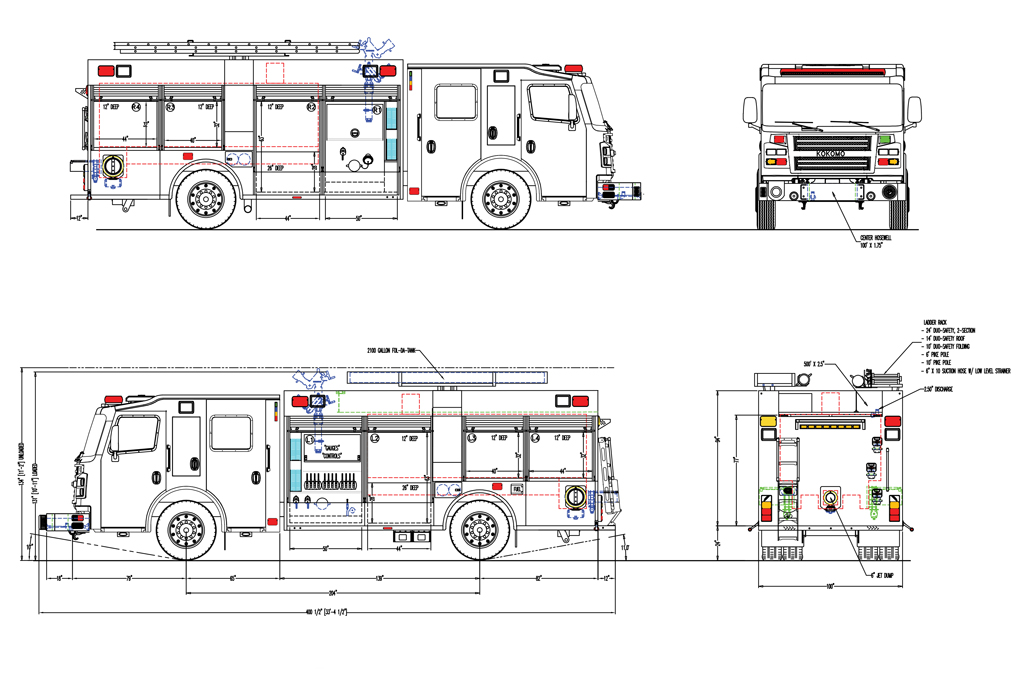 The Kokomo Fire Department in Kokomo, Indiana recently took delivery of this beautiful


crossfire pumper! Kokomo, Indiana is located about an hour and 15 minutes north of Indianapolis. The department covers approximately 37 square miles serving just under 60,000 residents. THANK YOU Chief Chris Frazer, the City of Kokomo, and the Kokomo Firefighters for choosing Sentinel Emergency Solutions and


. Congratulations on Engine 2, the SECOND Rosenbauer for Kokomo FD! 

EXT Heavy Duty Aluminum Crossfire Body with Lifetime transferable Warranty

Commander Chassis 65″ Cab with 8″ Raised Roof

Lo Pro Hydraulic Ground Ladder Rack

Sealed Lever Bank Pump Controls

N 1500 GPM Rear Mount Pump

EZ Climb Access Ladder
Engine: Cummins ISL 9  Engine with 450 Horsepower
Transmission: Allison 3000 EVS
Electrical System: V-Mux
Emergency Lighting: Federal Signal
Tank: Pro Poly 2000 Gallon Tank

Foam System:

FRC MFA201

Foam Cell: 40 Gallon Class B
Other Features:
Hendrickson Steertek Parabolic Front Suspension

Hot Dipped Galvanized Frame Rails

Cab EMS Compartment

Backlit Grill
Apparatus Specialist: Jeff Stigall (Indiana)
CLICK HERE TO LEARN MORE ABOUT


TANKERS!