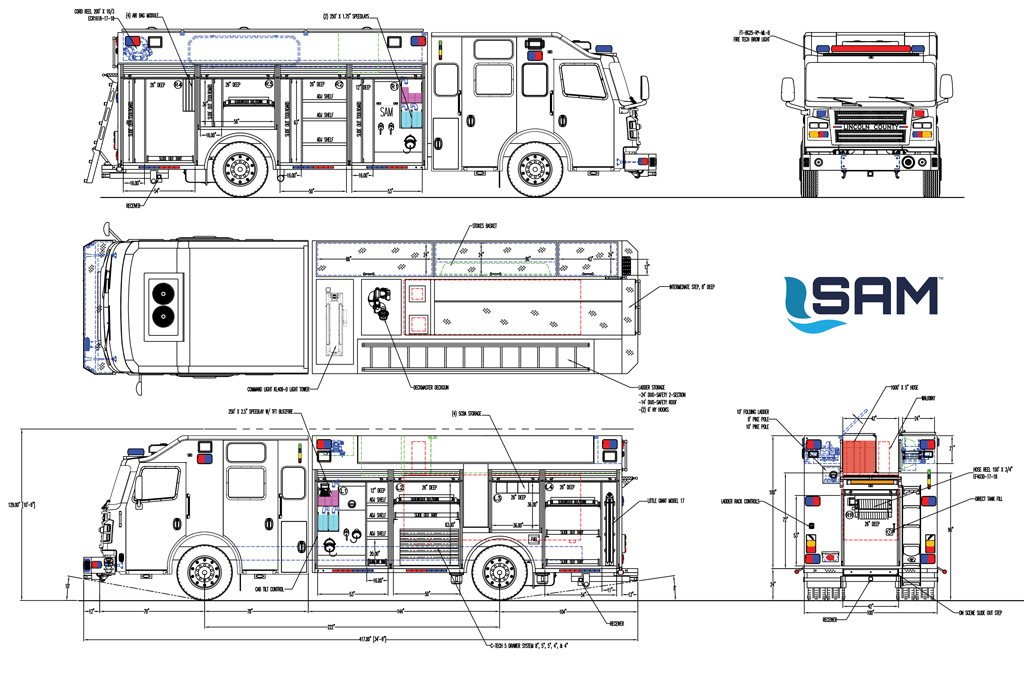 CHECK OUT THE FULL WALK AROUND VIDEO ON OUR YOUTUBE CHANNEL!
The Lincoln County Fire Protection District in Troy, Missouri has officially taken delivery of their first of FOUR new


apparatus! Troy, Missouri is located about an hour north of St. Louis. The four station department covers approximately 163 square miles utilizing both paid and volunteer firefighters. Lincoln County FPD is a long time Sentinel/ Rosenbauer customer with three past purchases. Look for their next Crossfire pumper and two Crossfire pumper/tankers to be delivered within the next few months. THANK YOU Chief Mike Marlo, the Board of Directors, and the firefighters of Lincoln County FPD for choosing Sentinel Emergency Solutions and


to build your next fire apparatus! Congratulations on Engine 6414! 
(2) Crossfire Pumpers:
CUSTOM FABRICATION PERFORMED BY:


  EXT Aluminum Body with Lifetime Transferable Warranty

  Commander Chassis 78″ Cab with 18″ Raised Roof

  Lo Pro Hydraulic Ground Ladder Rack

  EZ Climb Access Ladder

Clean Air Scrubber
Engine: Cummins ISX 12 Liter Engine with 500 Horsepower
Transmission: Allison 4000 EVS
Suspension: Independent Front Suspension
Emergency Lighting: Federal Signal
Pump: Hale 8FGR 2000 GPM Pump
Foam System: Hale Smart Foam 2.1
Foam Cell: 30 Gallon Class A
Tank: 1000 Gallons
Command Light 12v HiViz LED Light Tower

Hot- Dip Galvanized Frame Rails

V-MUX Electrical System

Cab EMS Compartment

SMART Steering Wheel

Line-X Interior Dash

Heated Windshied

Akron Deck Gun

Light Up Grill
Apparatus Sales Specialist: Brian Franz (Missouri)
Equipment Sales Specialist: Luke Propst (Northeastern Missouri)