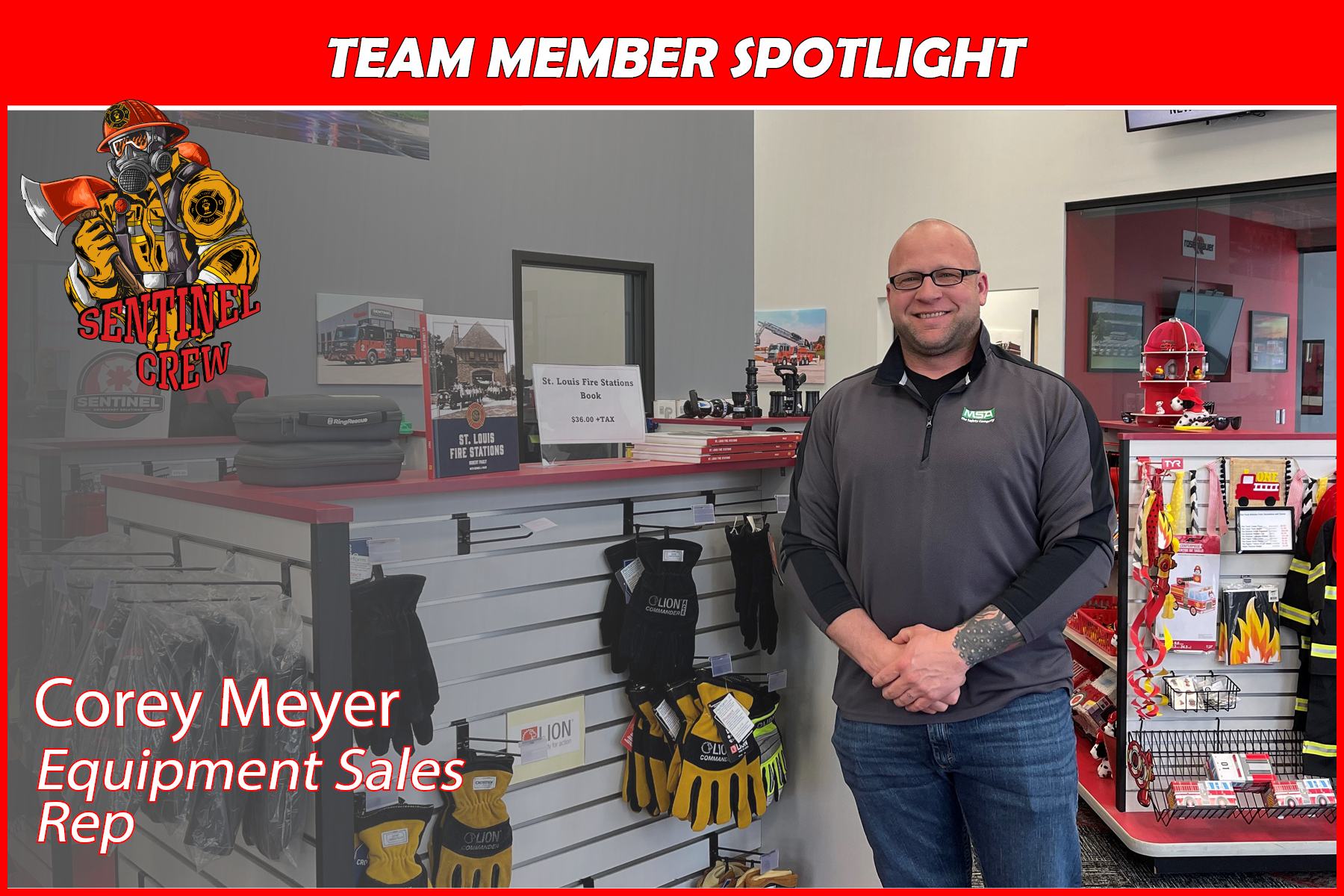 TEAM MEMBER SPOTLIGHT

COREY MEYER! 
Corey has been with Sentinel since 2019 and is also a Career Fire Captain at West County FPD. As a kid Corey wanted to be a firefighter! His first job was lawn and landscaping. If he could live anywhere in the world it would
be somewhere with a beach. His guilty pleasure is Reese's Peanut Butter Cups. His favorite restaurant is Garvey's Grill and he orders the Chicken Modiga pizza and salad. Three words that best describe Corey are
caring, honest and hardworking. His favorite motto is "what doesn't kill you makes you stronger"! Corey says he
doesn't have a favorite co-worker but enjoys working with everyone. We are happy to have you on the team, Corey!