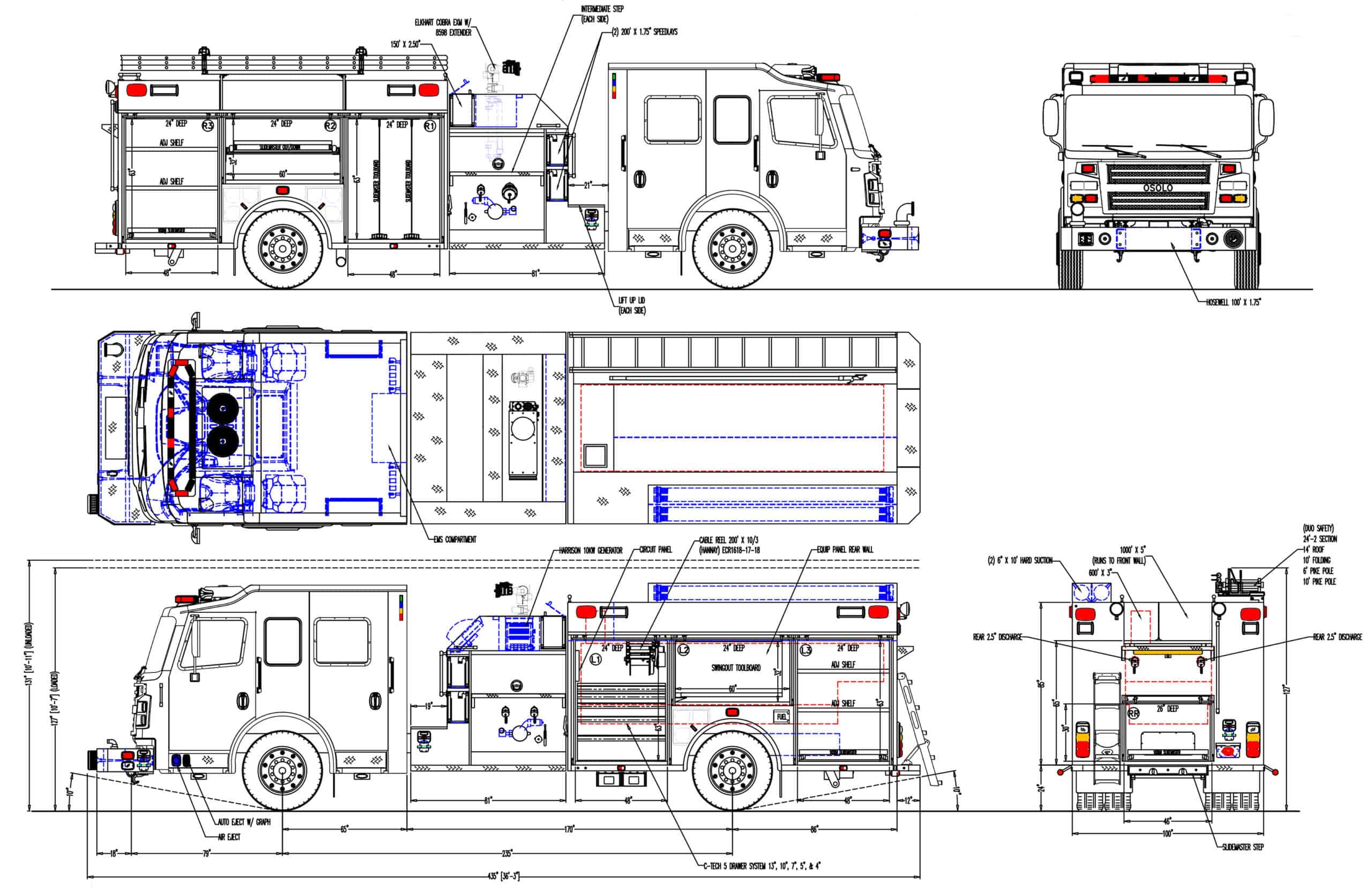 The Osolo Township Fire Department in Elkhart, Indiana took delivery of a


 top mount pumper in August. Osolo Township FD is located about three hours north of Indianapolis just east of South Bend. The department covers 12 square miles with full time and volunteer personnel. This is the FIRST


for Osolo Township FD! Thank you Chief Mike Smith and Osolo Township FD for your business! Congratulations on Engine 1748!

  Commander Chassis 65″ Cab with 11″ Raised Roof

  EXT Aluminum Body with Lifetime Transferable Warranty

  Lever Bank Pump Controls

  EZ Climb Access Ladder
Engine: Cummins ISX 12L Engine with 500 Horsepower
Transmission: Allison 4000 EVS Transmission
Emergency Lighting: Whelen
Pump: Hale QMAX 1500 GPM
Tank: 1000 Gallons
Hot- Dip Galvanized Frame Rails

V-Mux Electrical System

Cab EMS Compartment

Line-X Interior Dash

Heated Windshield

Top Mount Pump Panel

Elkhart Electric Valves

Harrison 10kw Generator

C-Tech 5 Drawer Tool Box

Full Depth Compartments
Apparatus Specialist: Todd Roempagel (Northern Indiana)
CLICK HERE TO LEARN MORE ABOUT


TOP MOUNT PUMPERS!!!