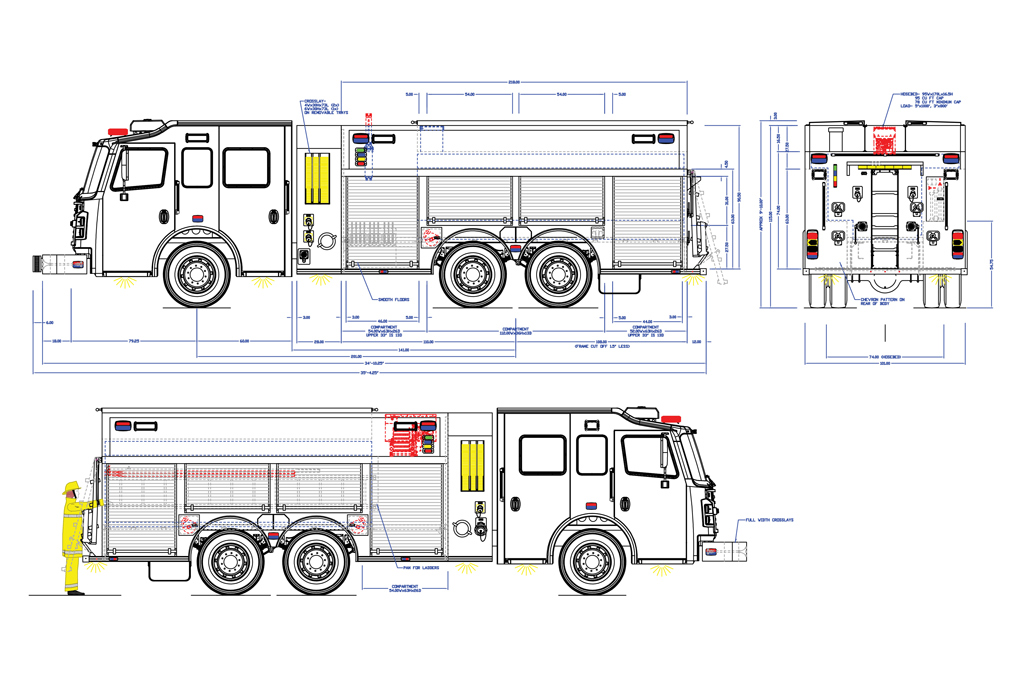 CHECK OUT THE FULL WALK AROUND ON OUR YOUTUBE CHANNEL!
The Salem Fire Protection District in Salem, Illinois recently took delivery of their very first


 custom tanker! Salem, Illinois is located about hour and a half east of St. Louis. These dedicated volunteers and paid firefighters cover approximately 103 square miles protecting 13,000 residents. THANK YOU Chief Dave Duncan and the firefighters of the Salem Fire Protection District for your purchase. Congratulations on the delivery of Pumper 9537! 

  Commander Chassis 60" Cab with 11" Raised Roof

 Sealed Lever Bank Pump Controls

  FX 3/16" Aluminum Body

 EZ Climb Access Ladder
ENGINE: Cummins ISX 12 Liter Engine with 500 Horsepower
TRANSMISSION: Allison 4000 EVS
EMERGENCY LIGHTING: Whelen
PUMP: Waterous CSUC20 2000 GPM Pump
TANK: 2000 Gallons
201" Wheelbase

Enclosed Pump Panel

Smart Power Generator

Heated Windshield
Apparatus Specialist: Steve Williams (Southern Illinois)
Equipment Sales Specialist: Kevin Day (Eastern Illinois)