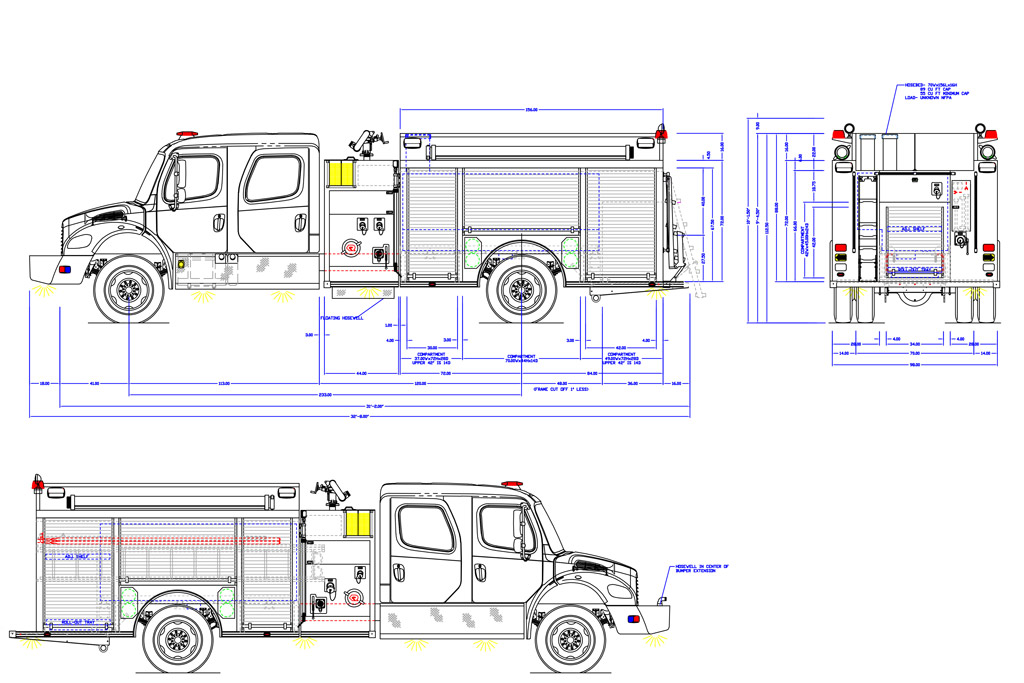 The Senath Fire Department in Senath, Missouri recently took delivery of this


commercial pumper. Senath FD is located about three hours south of St. Louis near the Arkansas border. The all volunteer department serves approximately 1700 residents utilizing one station. This is the FIRST


for the Senath Fire Department! THANK YOU Chief Kent Montgomery and the Senath Fire Department for choosing Sentinel Emergency Solutions and


to build your next fire apparatus! Congratulations on Engine 1!

  EZ Climb Access Ladder

  CT Body 
Chassis: Freightliner M2 4 DR Cab
Engine: Cummins ISL 9 300 Horsepower
Transmission: Allison 3000 EVS
Emergency Lighting: Whelen
Pump: Hale DSD 1500 GPM Pump
Tank: 1000 Gallons
Foam Pro 1600 Foam System with 20 Gallon Class A Foam Cell

Akron Apollo Monitor
Apparatus Specialist: Brian Franz (Missouri)
Equipment Sales Specialist: Ryan Steck (Southern Missouri)
CLICK HERE TO LEARN MORE ABOUT


COMMERCIAL PUMPERS!