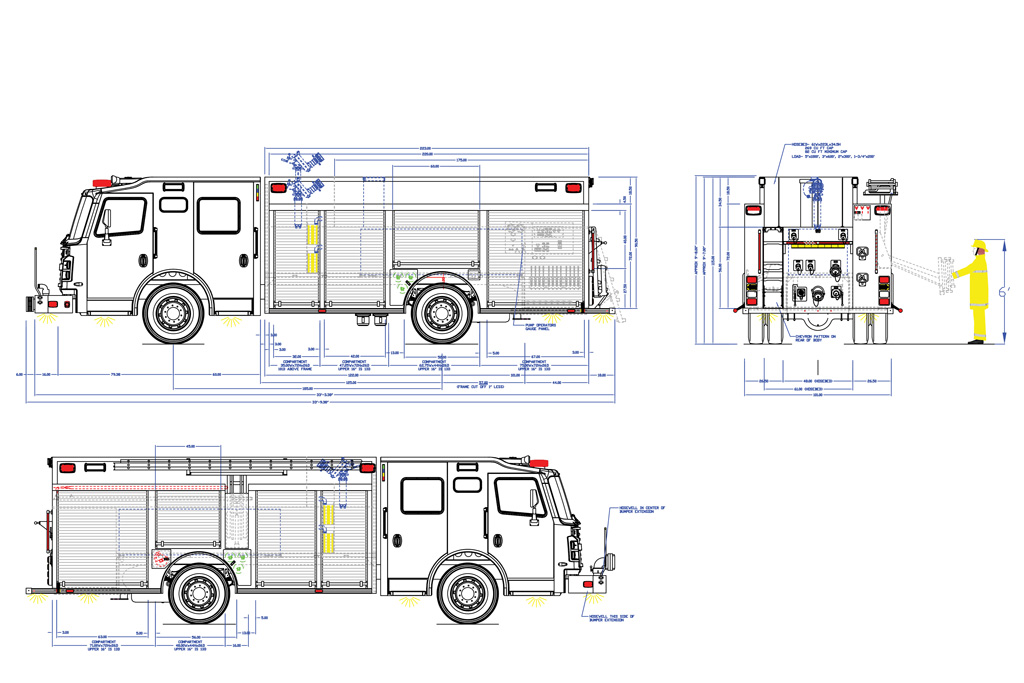 CLICK HERE TO VIEW THE FULL WALK AROUND VIDEO!
The South Bend Fire Department in South Bend, Indiana took delivery of these TWO


rear mount twin engines! South Bend, Indiana is located about three hours north of Indianapolis and is considered the fourth largest city in the state. The department's 251 full time personnel serve a population of approximately 101,000 people which also includes the University of Notre Dame. These engines are the ninth and tenth


trucks in their fleet and the first rear mounts. Thank you Chief Carl Buchanon and the Firefighters of South Bend FD for your continued business! Congratulations on Engine 6 and Engine 9!
Features:

  Commander Chassis 60″ Cab with 8″ Raised Roof

  Lo Pro Ground Ladder Storage Rack

  Sealed Lever Bank Pump Controls

Heated One Piece Windshield

  FX 3/16″ Aluminum Body

  EZ Climb Access Ladder

Clean Air Scrubber
Engine: Cummins ISL L9 Engine with 450 Horsepower
Transmission: Alison EVS 3000
Pump: Waterous S100 1500 GPM Rear Mount Pump
Tank: 500 Gallon Tank
Warning Lights: Federal Signal
Hot Dipped Galvanized Frame Rails

Akron Electric Valves

EMS Compartment

Low Hosebed
Apparatus Specialist: Jeff Stigall (Southern Indiana)