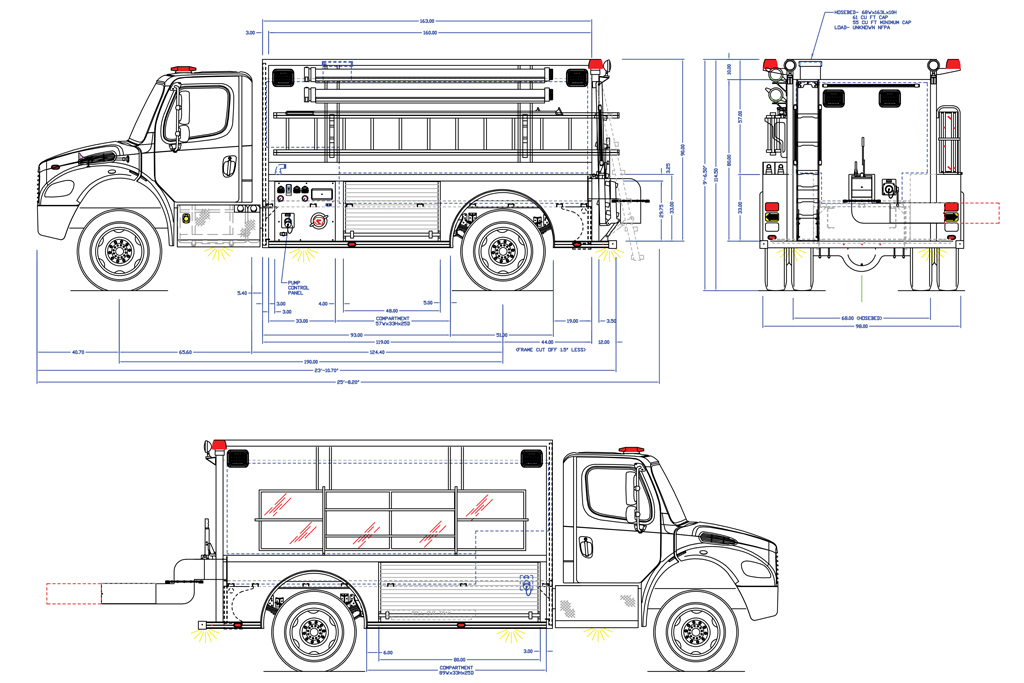 CHECK OUT THE FULL WALK AROUND ON OUR YOUTUBE CHANNEL!
The Tamaroa Fire Protection District in Tamaroa, Illinois has taken delivery of this


commercial tanker! Tamaroa FPD is located about an hour and half southeast of St. Louis. This is the FIRST


for the volunteer department! Thank you Chief Richard Valentine, the Firefighters of the Tamaroa FPD, and the Board of Directors for choosing Sentinel Emergency Solutions and


!

  RXT Body

  Easy Climb Access Ladder 
Chassis: Freightliner M2 Chassis with Two Door Cab
Engine: Cummins ISL L9 Engine with 350 Horsepower
Emergency Lights: Whelen
Pump: Darley HM Single Stage 500 GPM
Tank: 2000 Gallons of Water
Rear Dump Chute

Manual Drop Down Tank Storage
Apparatus Specialist: Steve Williams