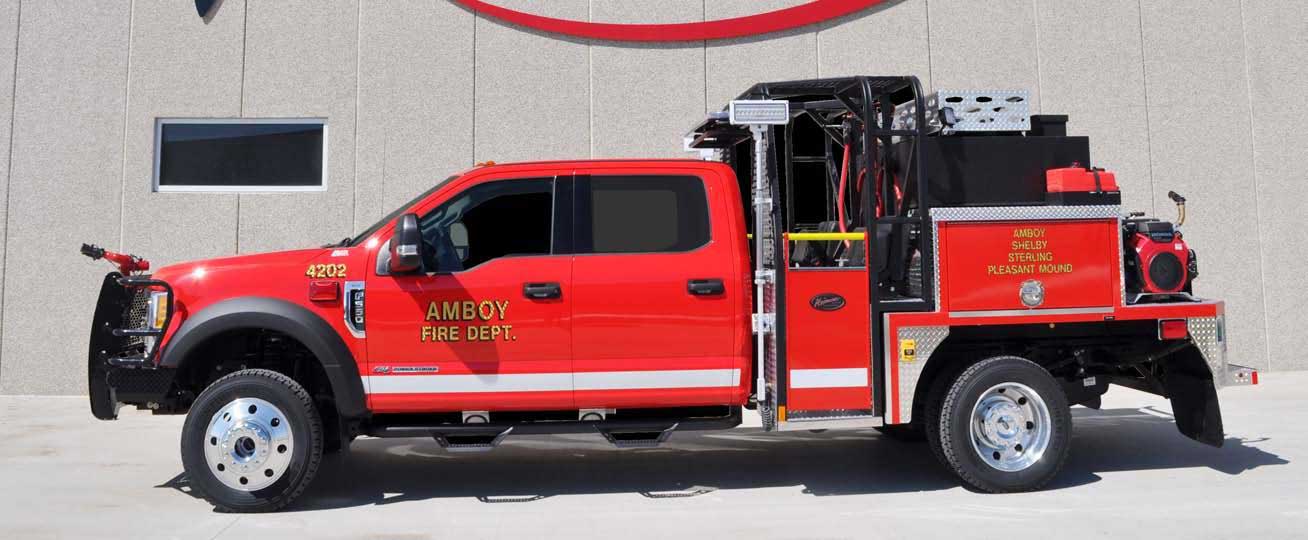 Each Wildland unit is custom fabricated as unique as the department it serves. Our most popular design utilizes a crosswalk, large compartments, coply tank with a LIFETIME warranty, and a high-pressure pump. With endless options, you can create a vehicle to handle any situation. Almost every aspect of the truck is customizable, giving you the power to create the ultimate firefighting machine.
BASE OPTIONS
choice of:
chassis
pump
tank size
backend configuration Walkway access to tank fill towers
CUSTOMIZATION
Top control panels foam systems
generators
front bumper options
Copoly custom-built solutions
Cab controlled Wildland front monitor
LIGHTING
LED/Halogen packages Scene Lighting
LED compartment lighting
Arrowstick
Perimeter lighting
STORAGE
Custom cab storage
Upper compartments
Float a pump storage
Generator compartments
SCBA storage
Rear underbody storage
INTRODUCING
NFPA compliant design for on-board pump-and-roll fire fighting position-rollover protection
3RD PARTY TESTED & CERTIFIED PER NFPA 1906 & SAE J1194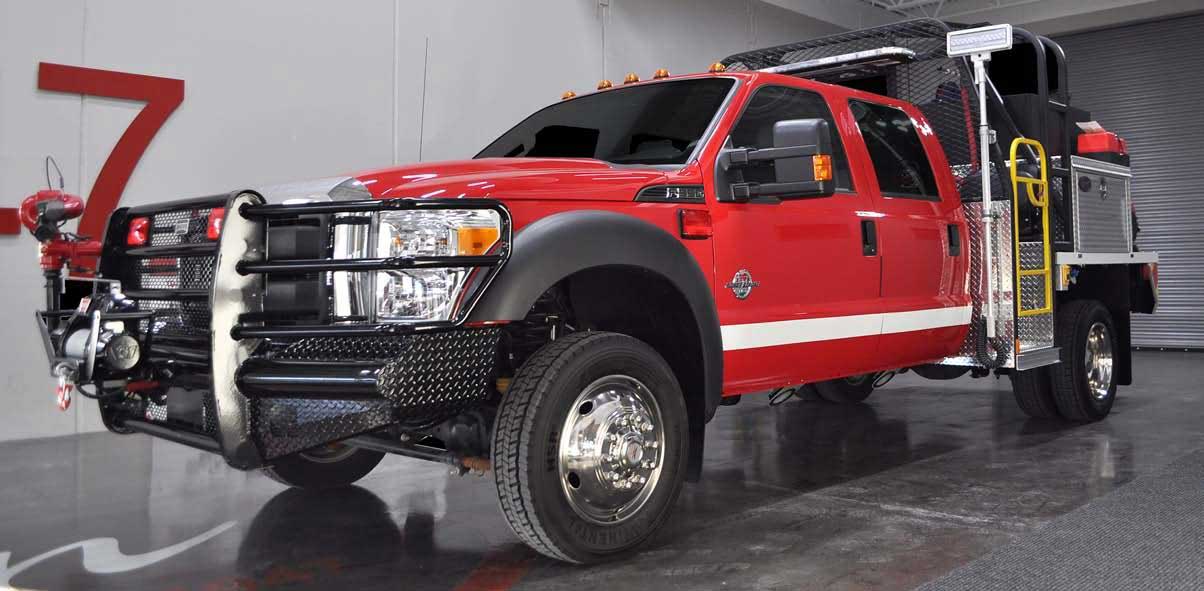 ENDLESS CUSTOM CONFIGURATION OPTIONS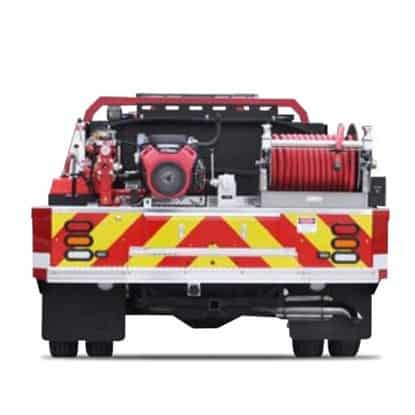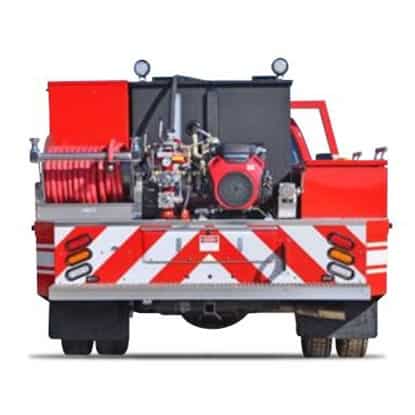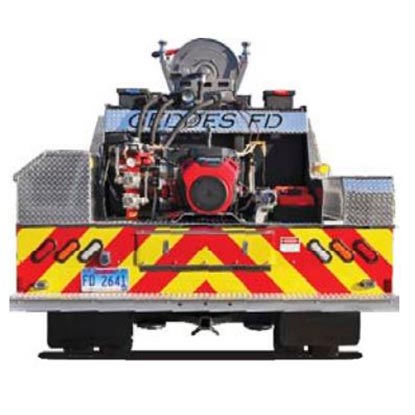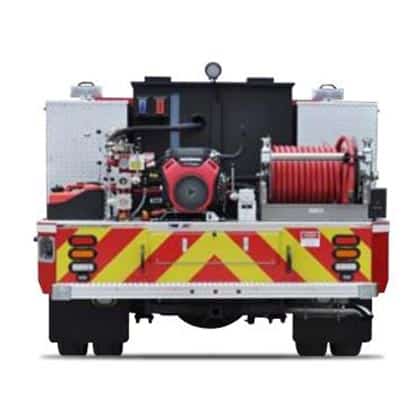 Wild Thing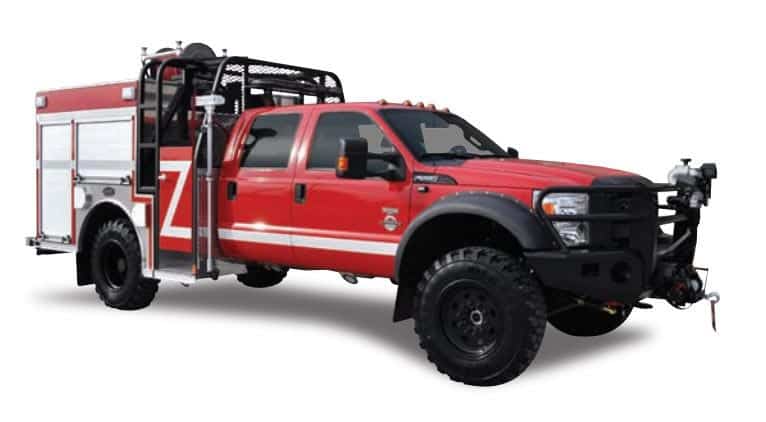 Built on a Ford F-550 4×4 XL chassis or a Dodge Ram 5500, the next generation of ultimate wildland firefighting technology has been unleashed! This powerful Wildland rig comes packed with heavy-duty features to tackle any situation and is completely customizable.
WILDLAND TANKERS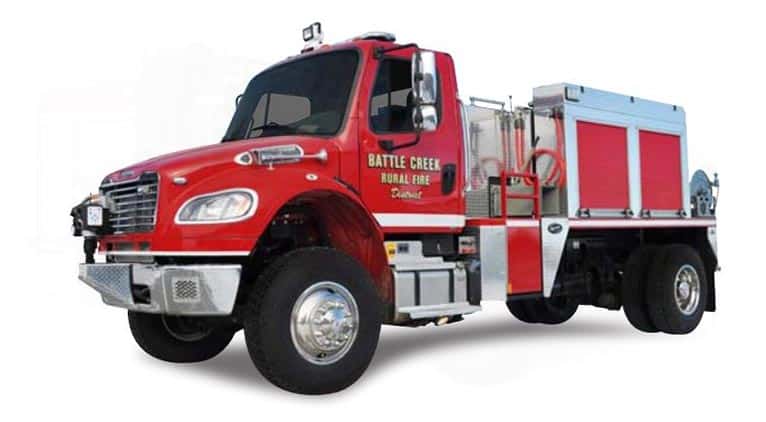 Maximize your wildland firefighting capabilities with our Wildland/Tanker trucks. Built to your department's specifications, get the water power of a tanker with the agility and affordability of a Wildland Unit.