NOW TOURING INDIANA, ILLINOIS, AND MISSOURI!!!
Meet this Rosenbauer Commander FX Rear Mount Pumper before it heads to its forever home! Contact your local Sentinel Apparatus Specialist to set up an appointment! CLICK HERE TO FIND YOUR LOCAL APPARATUS SPECIALIST!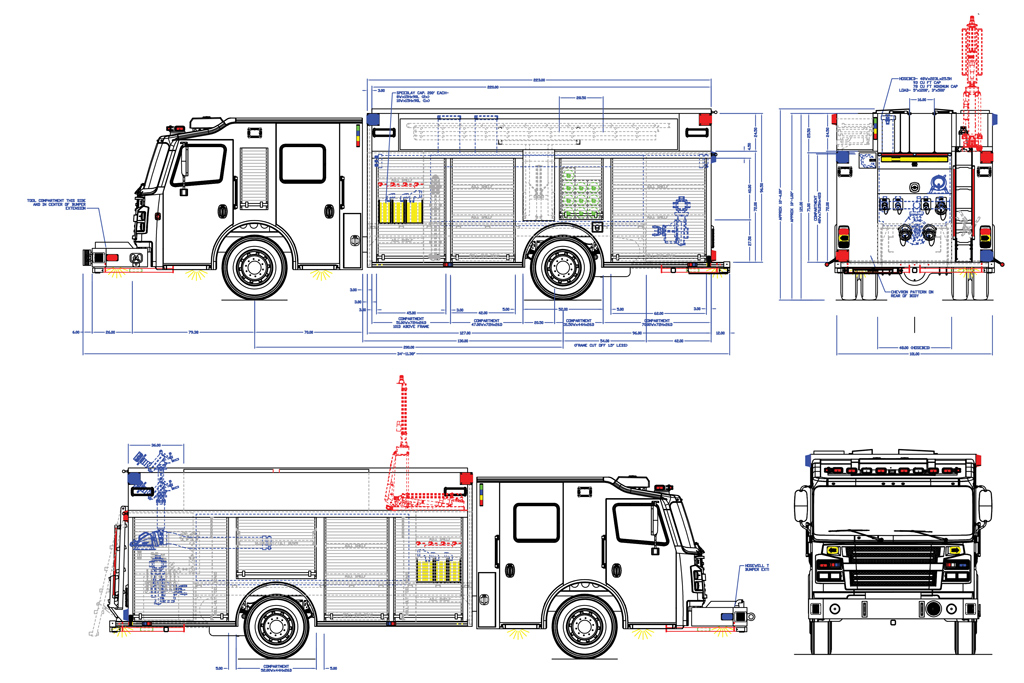 Features:

  Commander Chassis 70″ Cab with 11″ Raised Roof

  FX 3/16″ Aluminum Body

  Lo Pro Ground Ladder Storage Rack

  Sealed Lever Bank Pump Controls

  EZ Climb Access Ladder
Engine: Cummins ISL L9 Engine with 450 Horsepower
Transmission: Alison EVS 3000

Suspension: Hendrickson STEERTEK NXT Front Steer Axle System

Pump: Waterous S100 1500 GPM Rear Mount Pump
Tank: Pro Poly 1000 Gallon Tank
Foam System: Waterous 200cfm CAFS System
Foam Class: Class A
Foam Cell: 30 Gallons
Warning Lights: Power Arc NEW AMP Lightbar with built in HI-VIZ Scene Lighting
Light Tower: Command Light Knight 2 Light Tower with 12v HI-VIZ LEDs
Cab Refrigerator
Cab EMS Compartment
Electric CAFS Valves
Front bumper Pre-connects and Rescue Tool Storage
Front, Rear, & Side Receiver Hitches with Warn Synthetic 10,000lb Winch
CLICK HERE TO LEARN MORE ABOUT


REAR MOUNT PUMPERS!!!