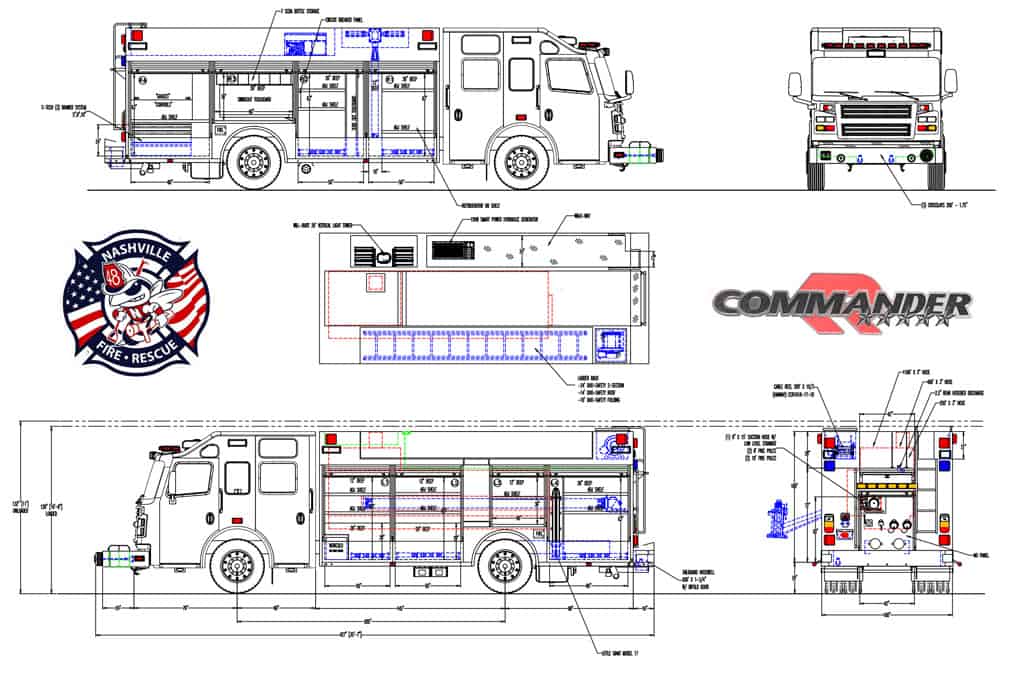 CONGRATULATIONS to the Nashville Community Fire Prot. Dist. in Nashville, Illinois for taking delivery of this Rosenbauer Rear Mount Pumper! Located about 55 miles east of St. Louis, this small rural town is home to approximately 3500 people. Nashville FPD has 30 all volunteer personnel who proudly run a Rosenbauer 109′ Viper aerial already. This pumper is the sibling of a heavy rescue that the department is also taking delivery of. THANK YOU Chief Alan Holt and our friends at the Nashville Fire Protection District for your continued trust in Sentinel Emergency Solutions and Rosenbauer! 
Features for the Rear Mount Pumper Include:

EXT Extruded Aluminum Body with LIFETIME TRANSFERABLE WARRANTY!!!

Commander Chassis with 60″ Cab and 18″ Raised Roof

Lo Pro Hydraulic Ground Ladder Rack

Safe Steps
Engine: Cummins X12 Engine with 500 Horsepower
Transmission: Allison 4000 EVS
Electrical System: V-Mux
Emergency Lighting: Power Arc
Pump: Waterous S100 1750 GPM Rear Mount Pump
Tank: Pro Poly 1375 Gallon Tank
Other Features:
Line X Cab Interior Finish with Bostrom Seats

Wilburt 20′ Horizontal 9000w Light Tower

Hot Dipped Galvanized Frame Rails

Smart Power 15kW Generator

Akron Electric Valves

Heated Windshield
Apparatus Specialist: Brian Franz (Apparatus Specialist)
Equipment Sales Specialist: Kevin Day (Eastern Illinois)
CLICK HERE TO LEARN MORE ABOUT


REAR MOUNT PUMPERS